Event
GRAMES DEMI 2023
is over.
Join us next time to meet Putzmeister Holding!
About Putzmeister
---
Putzmeister at a Glance

Who We Are
We have been global leaders in the world of construction and mining since 1958. We develop, produce, sell and serve our customers with high quality and high reliability machines for pumping, distributing and placing concrete, mortar and high-density solids, and for preparing, temporarily storing, processing and transporting these materials. We strive to serve our customers by being close to their business and this continues to be our mission for the future too.
What Sets Us Apart
Innovative technologies that are constantly updated as per the latest research and development, and market requirements. Customizing equipment to the exact needs of our customers and providing effective, long-term solutions. Handling and decoding complex construction assignments across the globe. Reliably and actively partnering clients on projects and helping them deliver on their promises. Our close-knit network of partners in each nook and corner of the world. Skilled, committed and motivated teams that ensure our clients get value for money at all times and at every location.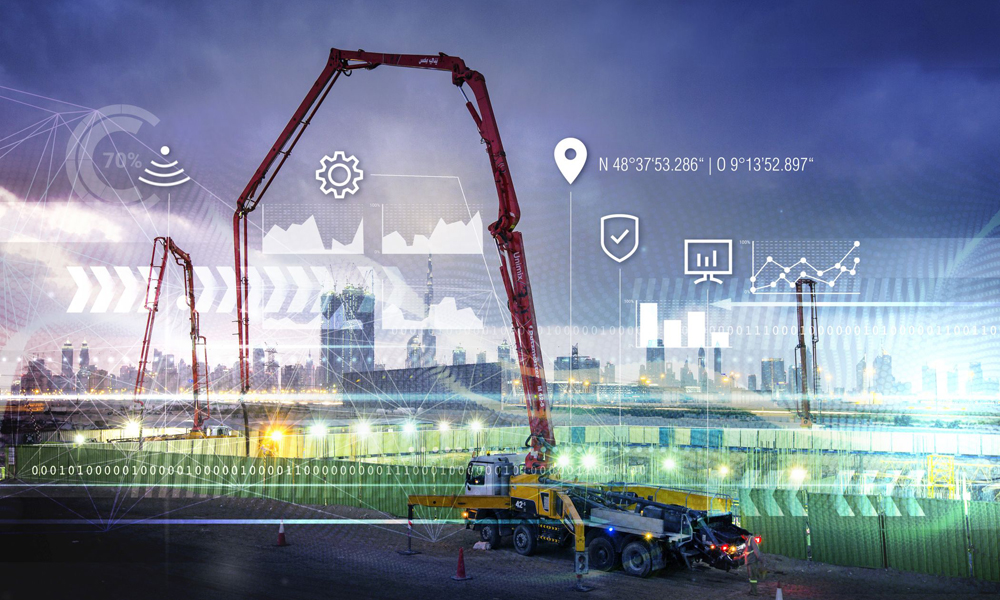 What We Do
We provide world class products and services, setting the standards for quality through continuous and significant investment in research and development. We provide our clients with advice and support ranging from the right choice of machines to be used for a construction project to engineering solutions. Our machines are used for a range of applications including civil engineering, mining, tunneling, precast factories, large-scale industrial projects and power stations. We handle all types of projects, irrespective of scale or remoteness of location.
With over 20 subsidiaries worldwide and manufacturing units across the globe, we combine top-end German engineering, technology, expertise and high manufacturing standards with locally relevant requirements to provide a comprehensive solutions package.
In 1994 we were one of the first construction machinery manufacturers to receive ISO 9001 certification followed by 9001/2000 certification in 2008. 

Why Putzmeister
A fundamental promise: The label 'Made by Putzmeister' is an implicit promise to our customers that they will have a thinking, intelligent partner in all their undertakings. A partner that will deliver to their exact requirements irrespective of the complexity of the task or the remoteness of the scale. With enthusiasm backed by experience we approach every task afresh, be it a small scale construction or a mass assignment, tight deadlines or unique concreting and manufacturing needs.
We provide best-in-class equipment that is engineered to last. Our machines and plants combine high performance, durability and low maintenance with economy, able technical supervision and customization.
At Putzmeister, trust is more than a way of business, it is the essence of every collaboration. We treat our partners with respect, fairness and transparency at all times.

Our Technology
We develop, manufacture and market machines not only for pumping and distributing concrete, mortar and high density solids but also for preparing, temporarily storing and processing these materials. We enjoy an outstanding reputation as specialists for these products.
Our worldwide network of offices and subsidiaries ensures optimum care for all our customers, at all times, no matter where.

Unity in Diversity: Our Team and Global Leadership
What unites us, irrespective of our diverse roles in a 3.000 strong team spread across 90 countries, is our singular alignment with your needs. Putzmeister: With, For and Of the Customer. Locally. Nationally. Globally.

Our History
From modest beginnings to global leadership in concrete pumping, it's been a long and rewarding journey for Putzmeister. Founded in 1958 on the simple premise of making work easier for an average labourer, Putzmeister today is a 770 million-plus global organization. The brand commands the respect of customers and the industry for the durability of its products, the quality of its service and for its pioneering technological innovation in the concrete placing industry.
Here's an overview of some events in the decades past. Though we're more excited about the landmarks to cross in the decades ahead.
Our Subsidiaries
It is one of our prime objectives to make sure that our global network of offices and subsidiaries keeps expanding and ensures the best care for every customer at all times, no matter where: We are "Closer to your business".